Happiness Truck 4.0 – a truly fantastic spectacle covering 4,800+ km across 35 days with events at 26 locations
35 days ago, thousands of miles away from the southernmost city in India, a one-of-its-kind event was kicked-off – the Happiness Truck 4.0 campaign – an attempt to bring together some of the best brands in the trucking industry and key stakeholders who steer the industry forward – mechanics, truck drivers and fleet operators under a common platform. 12th June 2023 marked the successful completion of the 35-day long, 4,800+ km swashbuckling journey, across so many different terrains, road & weather conditions, and of course, the beauty and diversity of our country and the various cultures that enliven it from North to South.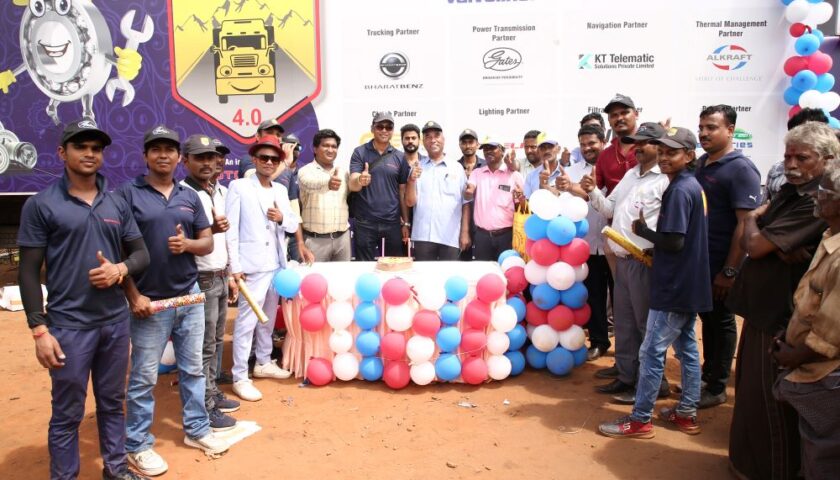 The 'Happiness Truck 4.0' Closing Ceremony, held at Nagercoil in Kanyakumari district, was a hugely fulfilling event – the brilliant blue-hued BharatBenz truck, the hero of the campaign, all decked up with balloons and stuff, stood there as fresh as new, despite having covered almost 5,000 km in just over a month. Representatives from the partner brands were all present, filled with satisfaction and happiness, at the way the campaign had unfolded, giving their brands massive outreach and visibility not just across the 26 locations where engagement events were done, but also along the entire stretch, at every dhaba stop, petrol station and along every national and state highway.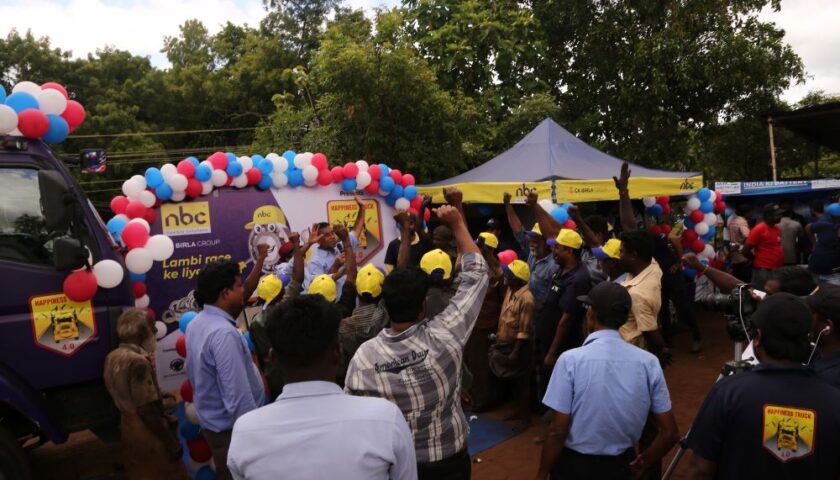 The 'Happiness Truck 4.0′ campaign is a coming together of top brands in the industry including NBC Bearings, part of CK Birla Group (Title Partner), Valvoline (Powered by), BharatBenz (Truck Partner), Gates (Power Transmission Partner), KT Telematic (Navigation Partner), Alkraft (Thermal Management Partner), Setco (Clutch Partner), Excelite-DH Lighting (Lighting Partner), Wix Filters – a product brand of MANN+HUMMEL (Filtration Partner), and Tata Green Batteries (Battery Partner).
By emphasizing the importance of utilizing the right spare parts for trucks to optimize uptime and improve productivity and profitability, the Happiness Truck 4.0 fulfilled its mission to spread happiness and prosperity to every corner of the logistics ecosystem, benefiting truck owners, drivers, mechanics, and fleet operators alike.
Starting its journey from the picturesque landscapes of Srinagar in Kashmir, the truck made stops at a total of 26 locations including Jammu, Jalandhar, Ludhiana, Nalagarh, Baddi, Karnal, New Delhi, Agra, Jhansi, Sagar, Nagpur, Nizamabad, Hyderabad, Kurnool, Anantapur, Bangalore, Krishnagiri, Salem, Namakkal, Karur, Dindigul, Madurai, Virudhunagar, Tirunelveli and Nagercoil (Kanyakumari) garnering tremendous excitement and support from the transport community across all locations.