Happiness Truck 4.0 bonds with transport fraternity at Agra, Jhansi, Sagar, and Nagpur
Happiness Truck 4.0 bonds with transport fraternity at Agra, Jhansi, Sagar, and Nagpur
Our Happiness Truck 4.0 (HT 4.0) continues its remarkable expedition, bringing joy and knowledge to different cities including Agra, Jhansi, Sagar, and Nagpur, on its way to Kanyakumari. The 'Happiness Truck 4.0′ campaign is a coming together of top brands in the industry including NBC Bearings, part of CK Birla Group (Title Partner), Valvoline (Powered by), BharatBenz (Truck Partner), Gates (Power Transmission Partner), KT Telematic (Navigation Partner), Alkraft (Thermal Management Partner), Setco (Clutch Partner), Excelite-DH Lighting (Lighting Partner), Wix Filters – a product brand of MANN+HUMMEL (Filtration Partner), and Tata Green Batteries (Battery Partner).
Rediscovering Happiness at Agra
Agra, apart from being famous for the Taj Mahal, serves as a vital transportation hub, connecting various roads and railways to ensure efficient movement of goods. Our Happiness Truck 4.0 visited Agra, spreading happiness and knowledge among hardworking mechanics, drivers, and operators, empowering them with industry insights and fostering a strong sense of community.
Empowering the Transportation Warriors at Jhansi
Jhansi, renowned for its legendary queen Rani Lakshmibai, holds significance as both a historical city and a crucial transportation hub. Situated at the intersection of major highways and railway lines, Jhansi plays a vital role in the region's logistics. Our Happiness Truck 4.0 arrived in Jhansi, bringing delight and information to dedicated individuals who keep the wheels of transportation turning. Engaging workshops and interactive sessions aimed to enhance their skills and uplift their spirits.
Inspiring Growth at Sagar
Located in the picturesque north-central region of Madhya Pradesh, Sagar combines natural beauty with its importance in transport and logistics. With its strategic location and well-developed infrastructure, Sagar facilitates the smooth movement of goods and services. Our Happiness Truck 4.0 embarked on a voyage to this enchanting destination, spreading happiness, laughter, and knowledge to mechanics, drivers, and operators. We empowered individuals with valuable insights, fostering an atmosphere of learning and growth.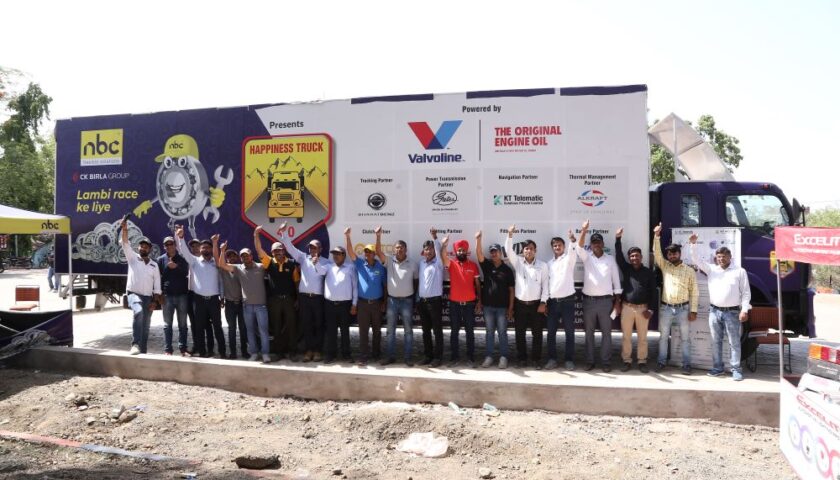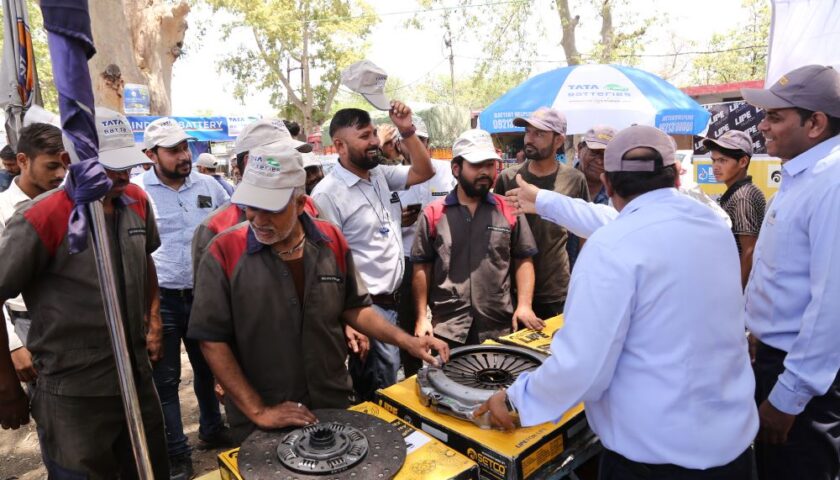 Nagpur – Shining Bright as the Hub of Efficient Goods Movement
We also wowed audiences at Maa Umiya Transport City in Kapsi, Nagpur! This logistics and transport hub epitomizes efficient goods movement, providing excellent facilities and services, including warehousing, truck repair, fuel stations, and customs clearance.
All the locations witnessed the presence of esteemed dignitaries, from association President and Secretary along with its members, adding an extra touch of brilliance. The response from servicemen, drivers, operators, and garage owners – the transport dependents – has been truly awe-inspiring!
Throughout our journey, we not only bring joy but also acknowledge the crucial roles these cities play in the world of transport and logistics. We capture the excitement, smiles, and valuable experiences shared during this extraordinary expedition, hence stay tuned for updates, captivating photos, and inspiring stories that exemplify the spirit of adventure and the impact we're making along the way!