Happiness Truck 4.0 carries forward the excitement into South India
The Happiness Truck 4.0 (HT 4.0) transitioned from the Northern half of the country towards the South, making stops at five key locations, across three different south Indian states, before entering its final state of Tamil Nadu. The blue-hued BharatBenz truck engaged with transporters, truck drivers and mechanics at Nizamabad and Hyderabad in Telangana, Kurnool and Anantapur in Andhra Pradesh and Bangalore in Karnataka.
Nizamabad and Hyderabad are prominent transport hubs in Telangana and are crucial for efficient goods movement in the state and also between neighboring states. The drivers, mechanics, and operators in these regions exhibit exceptional efficiency and expertise, playing a vital role in shaping India's logistics landscape.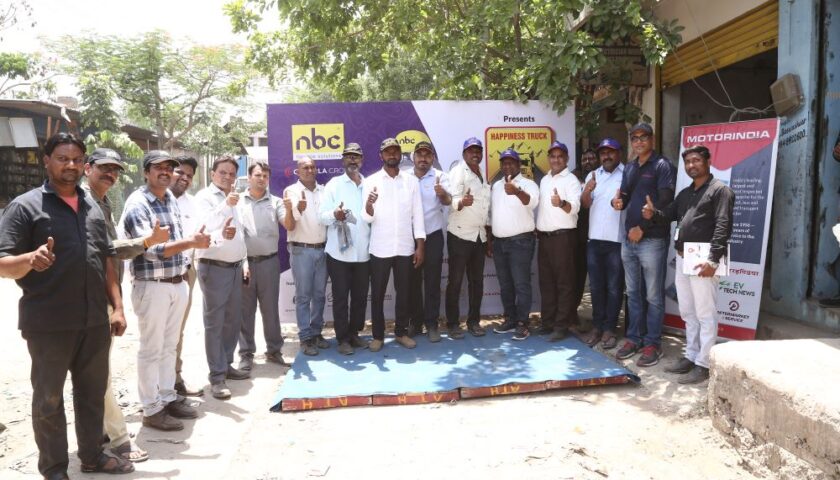 Next up were stops at two significant and vibrant transport hubs: Kurnool and Anantpur in Andhra Pradesh, a state known for its organized and professional way of going about the trucking business. Kurnool, nestled alongside the majestic Tungabhadra River, embodies the spirit of connectivity and ensures smooth transportation. Meanwhile, Anantpur, with its bustling industrial landscape, serves as a powerhouse for trade and commerce, seamlessly linking different parts of the state and the entire country as a whole.
From Andhra Pradesh, the Happiness Truck 4.0 crossed over to Karnataka, making a stop at the extremely busy city of Bangalore, the IT capital of our country, interacting and bonding with transporters, drivers and mechanics in the city.
Keeping up the track record, the event at all 5 locations were graced by the presence of esteemed dignitaries, from association Presidents and Secretaries along with other committee members, which added an extra dimension and immense value to the proceedings.
The 'Happiness Truck 4.0′ campaign is a coming together of top brands in the industry including NBC Bearings, part of CK Birla Group (Title Partner), Valvoline (Powered by), BharatBenz (Truck Partner), Gates (Power Transmission Partner), KT Telematic (Navigation Partner), Alkraft (Thermal Management Partner), Setco (Clutch Partner), Excelite-DH Lighting (Lighting Partner), Wix Filters – a product brand of MANN+HUMMEL (Filtration Partner), and Tata Green Batteries (Battery Partner). After Bangalore, the truck heads into its final state of Tamil Nadu where it will make the maximum number of stops among any state – 9 in total. Stay tuned for our next update from all the action across different trucking hubs in Tamil Nadu, including the final destination of HT 4.0 – Kanyakumari.