Happiness Truck 4.0 puts up stunning show across Tamil Nadu
The Happiness Truck 4.0 (HT 4.0) put up a stunning show in the southern-most state of Tamil Nadu, also the state with the maximum number of stops as part of the 35-day long campaign from Kashmir to Kanyakumari. The truck crossed borders from Bangalore to Krishnagiri which was the first location in the state to welcome the eye-catching blue BharatBenz truck. After engaging with the trucking fraternity at Krishnagiri, the truck moved further southwards, making exciting stops at a number of key trucking locations in the region including Salem, Namakkal, Karur, Dindigul, Madurai, Virudhunagar and Tirunelveli, before reaching its ultimate destination of Kanyakumari.
At all locations across Tamil Nadu, the event was graced by top members of the respective local lorry owners associations while in many places, the executive committee members of the city's mechanics / spare parts association also turned up in large numbers, personally taking out time to visit the sponsors' stalls, get a touch and feel of the products on display, interact with the sales & marketing personnel and understand how the products can help improve their trucking business, making their operations more efficient and safer and on the whole, result in better savings and profitability for their business.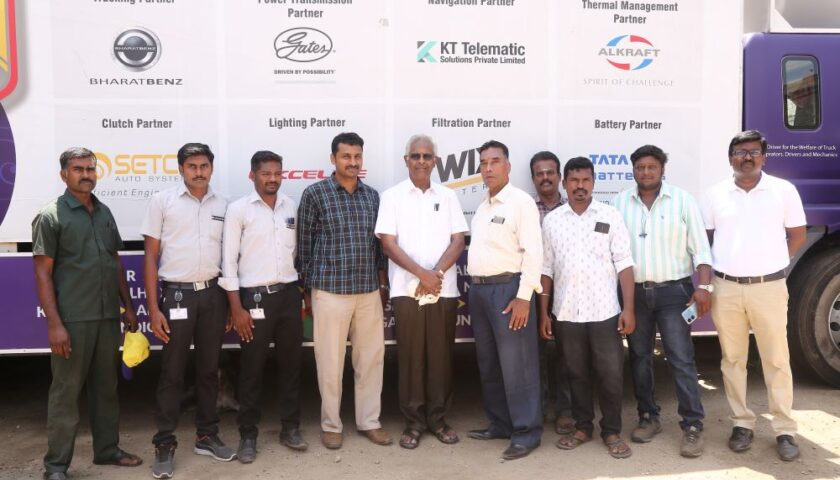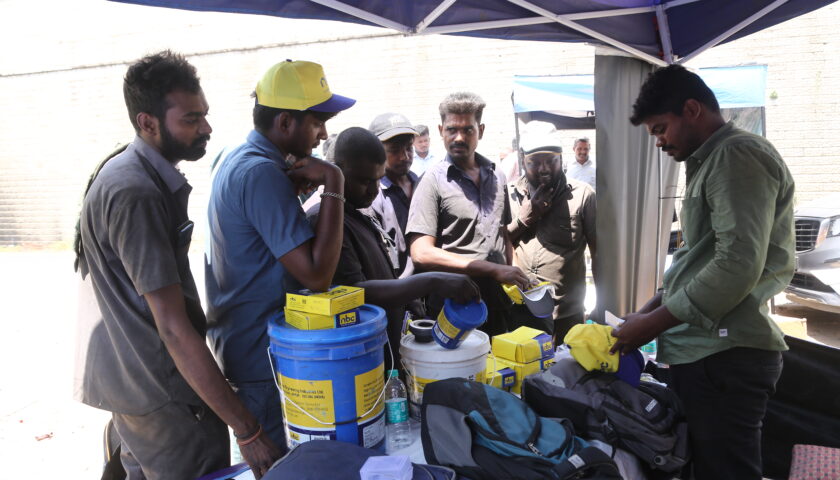 It was a grand celebration of truck drivers, mechanics, and fleet operators at all locations, all of whom had a great experience being a part of the unique gathering of their fraternities on a common platform, which is not something they get to experience too often, especially considering their usual mundane and mechanical work routine.
The 'Happiness Truck 4.0′ campaign is a coming together of top brands in the industry including NBC Bearings, part of CK Birla Group (Title Partner), Valvoline (Powered by), BharatBenz (Truck Partner), Gates (Power Transmission Partner), KT Telematic (Navigation Partner), Alkraft (Thermal Management Partner), Setco (Clutch Partner), Excelite-DH Lighting (Lighting Partner), Wix Filters – a product brand of MANN+HUMMEL (Filtration Partner), and Tata Green Batteries (Battery Partner).
Stay tuned for the last official update of HT 4.0 – on the closing ceremony at Nagercoil in Kanyakumari district, where the curtains will come down on this one-of-its-kind, fantastic and unparalleled initiative created to touch the lives of those associated with the trucking business and give back what our entire nation owes them.